Roof Repairs in Oceanside
Your roof is not something that can wait to get fixed. Your roof is only the beginning when it comes to damage. Think about all the valuables that could also be affected such as you floor, sofas, and electronics. Making sure you have regularly scheduled roof maintenance can help prevent any other damage from occurring. The best part is that our service area is in San Diego County. If you live in Escondido, Vista, or Oceanside we have you covered.
Landmark Roofing Inc. has licensed professionals that will make sure the job is done correctly and in a timely manner. We are a roofing company that is ready to take on any issue. We have years of experience fixing, repairing, and restoring roofs. Our outstanding track history of roof repairs makes us the best choice in the area.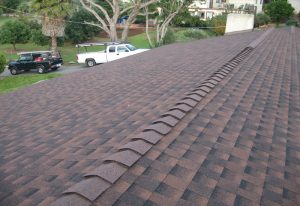 Our roof services include:
-roof leaks
-roof maintenance
-roof replacement
-roof inspection
-roof repairs
Why choose Landmark Roofing Inc.?
Landmark Roofing Inc. is a locally owned full service roof contractor. Taking care of your home is our number one priority.
We are
-fully licensed, bonded and insured
-locally owned and operated
-over 20 years of roofing and roof repairs
-Products and materials from the biggest brands in the roofing industry
We are proud to serve our customers with our vision of professionalism, integrity, and customer satisfaction.
Give us a call at (760) 216-6105 to get started with your roof repair.